Happy Valley Family Dentistry
We Strive for Continued Excellence

Featured Services
Emergency Dental Care
Dental emergencies usually occur swiftly, without warning, and can be extremely painful. Regardless of whether or not you are a regular patient with us here at Happy Valley Family Dentistry, if you are in the Glendale, Arizona area and have experienced a dental emergency, call us at 623-587-0300 to schedule the treatment you need during our regular business hours.
More information
Endodontics
Endodontics procedures are focused on the care and treatment of the inner tissue of the tooth known as the dental pulp. Services may be aimed at preserving the health of the pulp or the removal of inflamed tissue that has been damaged due to infection, severe decay, or physical trauma. Endodontic therapy is a further treatment to clean and repair the pulp chamber and root canal.
More information
Implants
Dental implants provide a comfortable, permanent solution to lost teeth. The dental replacements are attached to titanium posts that actually fuse to your jawbone and become natural anchors, so your new teeth will remain securely in place without the need for messy adhesives. A fully restored smile is as healthy as it is beautiful by promoting bone growth and reducing the risk of receding gums.
More information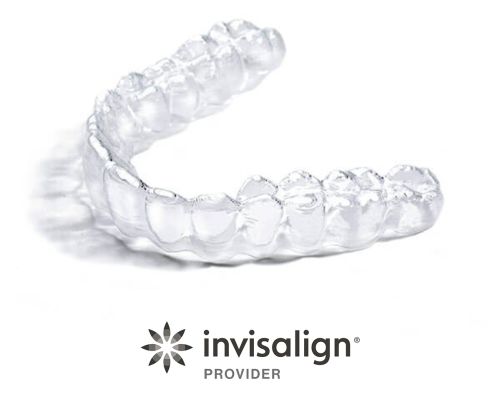 Happy Valley Family Dentistry is an Invisalign Preferred Provider
About Us
我們說中文
Wǒmen shuō zhōngwén!
Nosotras hablamos español!
Welcome to Happy Valley Family Dentistry. Your home for expert dental care in Glendale.
Looking for caring, gentle dental care close to home? You've arrived at the correct spot. Happy Valley Family Dentistry delivers expert care in a helpful, considerate manner that puts your safety and comfort first. Our specialists are here to assist you in finding your healthiest and brightest smile, from routine checkups and cleanings to cutting-edge orthodontic treatment. That's why happy patients and their families choose us for all their dental needs.
We are located in the Pinnacle Peak Plaza at N Pinnacle Peak Rd and W 39th Dr, not far from the waterpark and McDonald's. We're delighted to serve Glendale and the surrounding areas, including Phoenix and Peoria. You can make an appointment now by calling 623-587-0300.
What makes Happy Valley Family Dentistry the best option for you?
A welcoming atmosphere
Our office is built with your needs in mind. We understand that traveling to the dentist isn't on the top of many people's wish lists, so we've included relaxing touches to help you unwind and receive the quality care you require and deserve.
Our friendly staff
Our dentists, hygienists, and technicians collaborate to form the care team at Happy Valley Family Dentistry, ensuring that you receive the highest quality individualized treatment. Our office support staff is here to make the entire scheduling and payment procedure as simple as possible for you as well.
Full range of services
We provide a comprehensive range of dental services, including checkups, emergency dental care, crowns, whitening, and orthodontics. We have the knowledge and experience required to help you get your best smile.
The latest technology
Your mouth's health is closely related to your general well-being. That is why we aim to leverage the most up-to-date information and tools for diagnosing and treating dental problems quickly and painlessly.
Make an appointment today.
At Happy Valley Family Dentistry, we would love to show you what makes us different. Call us and let's talk about how we can exceed any dental experience you've ever had. To schedule an appointment, call 623-587-0300.